We are pleased to announce the availability of two new products to the VTech ErisTerminal range. Expanding on the capabilities of VTech's second generation range of SIP phones, these new additions are set to add even more features and flexibility to this excellent series.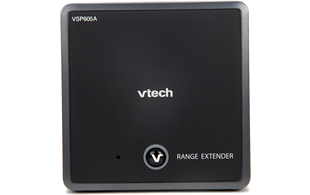 Designed for use with the VSP600A and VSP610A DECT systems, the new VSP605A DECT Repeater extends coverage to approximately 135 metres, helping to maximise coverage in larger buildings. With the capability to connect up to 5 repeaters to a single DECT base, you can adapt your solution to suit individual building requirements.
VSP610A DECT Base Station & Handset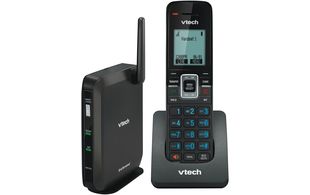 For those who are familiar with the VSP600A, the new VSP610A incorporates all of the same great features of the VSP600A, including support for up to 6 SIP accounts and 4 concurrent calls. Now supplied with enhanced software, the VSP610A also enables access to new features such as remote XML phonebook, open VPN client and active URI/URL.