VTech's new improved ErisTerminal deskphone range is now available from ProVu. Acting as replacements for VTech's previous models, the VSP716A, VSP726A and VSP736A have been designed to offer flexible business solutions and feature PoE support, dual Ethernet ports and an industry-leading 3 year warranty.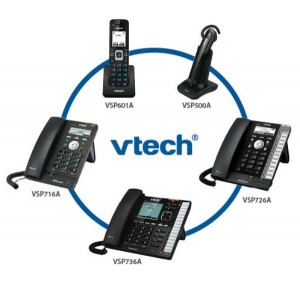 Offering some unique features to other comparable SIP phones in the market, both the VSP726A and VSP736A have an integrated SD card slot which allows users to record and save calls directly to their deskphone for easy playback. Plus, with their in-built DECT radio the VSP726A and VSP736A can be paired with both the VSP601A DECT handset and/or the VSP500A DECT headset.
For pricing and stock information, please see our reseller portal, ProSys.