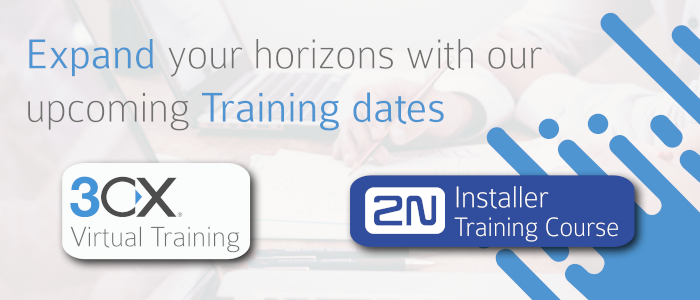 Expand your horizons with our upcoming training events. Upskill your team with our free accredited courses to offer more to your customers and accelerate your business with new revenue streams.
Sign up for 3CX Today!

Get started with 3CX on our upcoming 3CX basic virtual training course and equip yourself and your team with the knowledge to sit the 3CX exam to become a certified partner*
Becoming a certified partner gives you access to improved technical know-how and support, increased sales margins and access to marketing resources. As well as discounts on 3CX products.
3CX Basic Training
A great place to start with 3CX or to brush up on your knowledge. Learn about the basic concepts of getting 3CX up and running and develop techniques for basic troubleshooting.
Not Registered as a 3CX partner? Sign up today as a ProVu 3CX partner to take advantage of all the benefits including; technical support, training and favourable pricing.
Sign up to be a ProVu 3CX Partner
Secure your space – 2N Installer Training

Designed to be a compact and focused course, the 2N Installer course will teach you everything you need to sell, configure and install 2N's leading door entry solutions. Join us as we head back to the classroom for this in-person training course, hosted by our very own in-house experts.
Ideal for security, telecom and AV installers looking to get a solid foundation in specification, configuration and installation of the latest IP intercoms and access control solutions. Giving you confidence in selling and installing higher margin products that enable additional sales of licenses for additional revenue streams. Register for your free place today for the 11th October class and equip your team with the skills to install 2N kit.
*Attendees are required to sit the relevant exam in order to become a certified partner, these can be accessed via the 3CX portal. To become an intermediate partner you will first need to complete the basic training course.